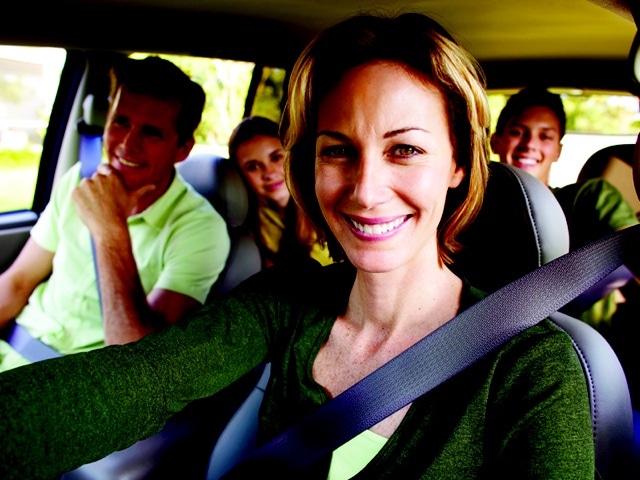 Safety ranking higher among needs of car buyers
A vehicle's look and design has consistently been more important to buyers than its safety, but a report says safety is climbing the chart.
Among the desires of a person buying a vehicle are reliability, comfort, status and gas mileage. And now safety ranks seventh among the top-10 reasons car buyers choose a specific vehicle model, according to the 2014 Initial Quality Studies from J.D. Power, the global marketing research company.
Two years ago, safety was only the 10th most important reason for new vehicle purchases.
Although some car review publications offer safety scores, two national organizations, the National Highway Traffic Safety Administration and the Insurance Institute for Highway Safety are the most prominent.
The government and IIHS ratings evaluate different aspects of crash protection.
"Automakers are required to post crash test ratings from the NHTSA on the Monroney (window) sticker," said Russ Rader, IIHS spokesman. "These are the 5-star government ratings. Some of the manufacturers also post the IIHS ratings of Good, Acceptable, Marginal or Poor, or alternatively whether the vehicle earns the top combined IIHS rating of Top Safety Pick or Top Safety Pick+."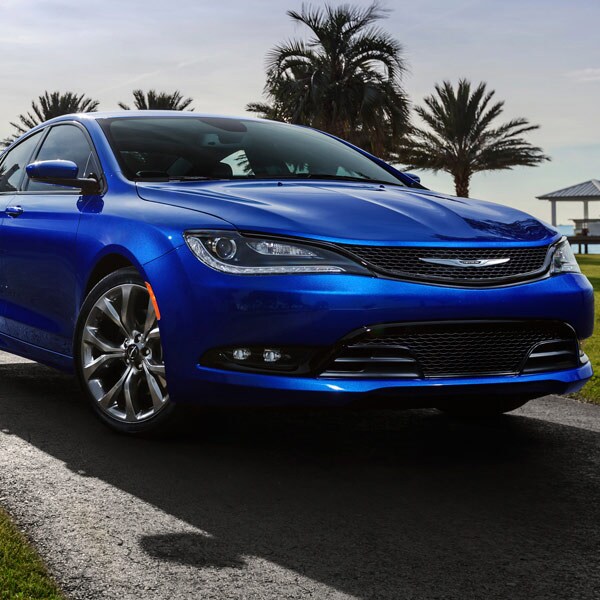 The 5-star Safety Rating Program implement the NHTSA allows consumers to search crash test ratings. Each vehicle tested can receive safety ratings in a frontal crash, side crash, and rollover resistance, in addition to an overall vehicle rating.
One star represents the lowest score and five stars represent the highest. The program also highlights advanced crash-avoidance technologies, such as lane departure warning, forward collision warning and rearview video systems.
"Our 5-Star Safety Ratings Program serves as one of the most trusted and reliable resources to help the driving public select vehicles based on unbiased safety ratings," said NHTSA Administrator David Strickland prior to 2014 model testing. "That's why we released updated guidelines aimed at ensuring consumers receive accurate and consistent information regarding vehicle safety ratings."
The IIHS ratings are based on five tests: moderate overlap front, small overlap front, side, roof strength and head restraints. The small overlap front test was implemented in 2012. It replicates what happens when just the front left corner of a vehicle clips an oncoming car on the highway or hits a tree or telephone pole.
Rader said the small overlap front test represents about 25 percent of serious injuries and deaths that result from frontal impact accidents.
Dependability has reigned for several years as the top reason consumers buy cars, and exterior styling and interior comfort and technology also rank ahead of safety. 
According to John Tews, spokesman for J.D. Power, safety as a buying component is more important than its ranking may indicate. New technology features for many manufacturers include safety improvements.
"Consumers want technology in their vehicle that allows them to access the entertainment, information and connections they currently get from their smartphone," said Tews. "Even with these technologies, there is a focus on, and consumer demand, for safety. Owners want to be able to interface with their vehicle while keeping their hands on the wheel and eyes on the road." 
New popular safety features include the improved technology surround-view/rear-vision camera advanced accident notification system.
"If consumers shopping for a new car have safety at the top of their list, then they should look for those vehicles that afford the best all-around protection," said Rader. "There are still significant differences in how well vehicles will protect you in a serious crash.
"Safety ratings aren't the whole story. Consumers should also recognize the role of physics. Smaller, lighter vehicles with good crash test ratings don't provide the same level of protection as bigger, heavier vehicles with the same ratings."
Consumers may access NHTSA star ratings at www.SaferCar.gov and IIHS test results at www.iihs.org.