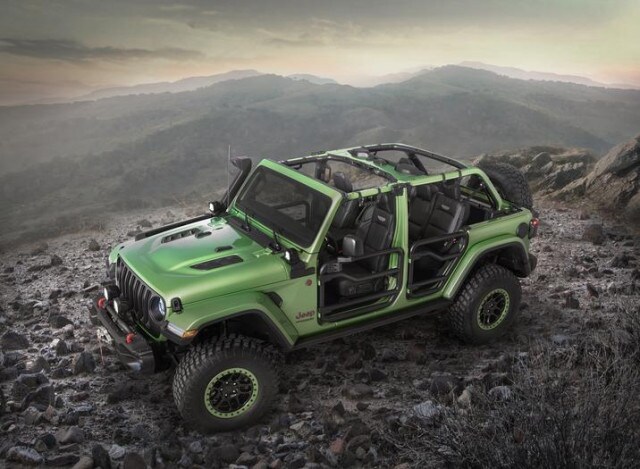 If you're looking for a Jeep® SUV for sale, you don't need to ask yourself, "Are there Jeep dealerships near me where I can see the latest models?" Instead, you can just head over to our Jeep dealership near Simi Valley, CA to check out all the Jeep SUVs we have on our lot.
Drivers who are even remotely familiar with the Jeep brand's history know that the automaker has always been on the leading edge of innovation since it launched in the early 1940s. The car maker is reaffirming its legendary reputation at this year's Geneva International Motor Show. Just days ago, the Jeep brand unveiled two plug-in electric vehicles at the annual European auto show.
If you love the 2019 Jeep Compass and the 2019 Jeep Renegade, you'll soon be in for a treat because the Jeep brand introduced PHEV versions of both SUVs. The new Jeep PHEV SUVs are designed to "provide absolute freedom while taking their capability to the next level through some of the most advanced eco-friendly technology."
Taking center stage at the Jeep stand during the Geneva International Motor Show, the Jeep plug-in electric vehicles feature new electric all-wheel drive technology. Thanks to this innovative system, traction to the SUVs' rear axles is provided by a dedicated electric motor rather than a prop shaft.
As a result, torque can be delivered to each axle independently, which is more effective. The electrified all-wheel drive system is able to adjust the delivery of torque with remarkable precision when the driver accelerates and when drivers are making their way across rugged terrain.
While we don't have the PHEVs discussed above at our location yet, we do have a full inventory of new Jeep SUVs at our Jeep dealership. If you're searching for a Jeep SUV for sale, visit Crown Dodge Chrysler Jeep RAM today.