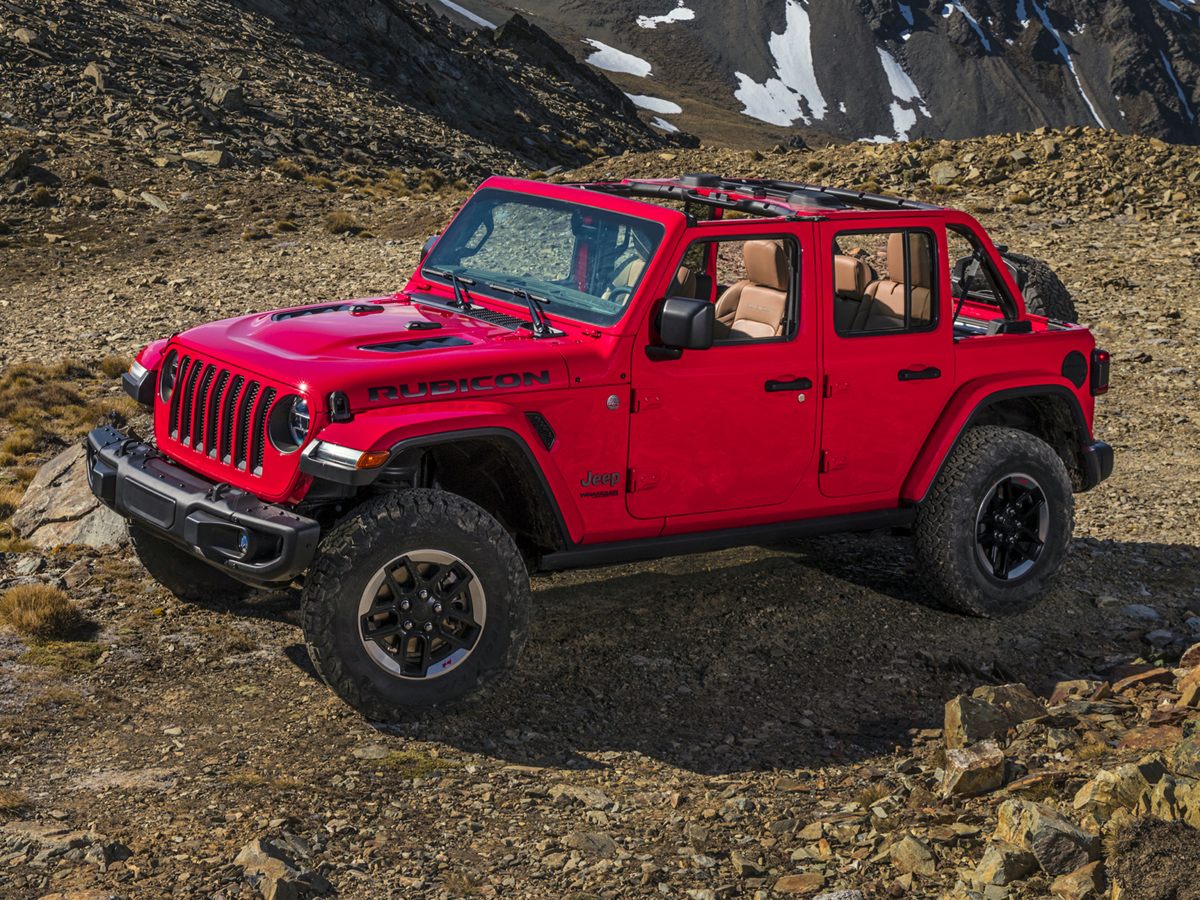 Drivers looking for a capable SUV may think, "I know there are plenty of Jeep® dealerships near me, but is there one where I can find Jeep SUVs for sale that's been recognized by esteemed automotive editors?" If you're familiar with the Jeep brand, then you know it's not unusual for a Jeep SUV to be recognized by authorities in the auto industry.
While Jeep SUVs are often heralded by highly respected industry authorities, it's always a thrill whenever a Jeep vehicle wins a coveted award. We're extremely proud to tell you that the 2019 Jeep Wrangler is the most recent Jeep SUV to win an award. More specifically, the new Jeep Wrangler Rubicon was named FOUR WHEELER 2019 SUV of the Year earlier this month.
"The [Jeep] Wrangler Rubicon is packed full of innovation and technology, fully modernizing the Jeep experience, yet capability, comfort, and user-friendliness have only been improved upon," said Sean Holman, Group Content Director for FOUR WHEELER. "This is one of those rare instances where a company got something so right, you can have your cake and eat it, too. It is a truly modern interpretation of the [Jeep] Wrangler without any dilution to the formula of what a Jeep [SUV] should be."
"…[The] Jeep Wrangler has been improved in every way, and we are thrilled the FOUR WHEELER editors have honored the pillar of our brand with this important award," said Tim Kuniskis, Head of Jeep Brand – North America. "Jeep Wrangler is the original SUV and has long been the most capable vehicle on the planet."
If you want to slip into the driver's seat of an off-road ready SUV, visit our Ventura, CA Jeep dealership to take a 2019 Jeep Wrangler for a test drive. We look forward to seeing you behind the wheel of an award-winning Jeep SUV at Crown Chrysler Dodge Jeep RAM soon.