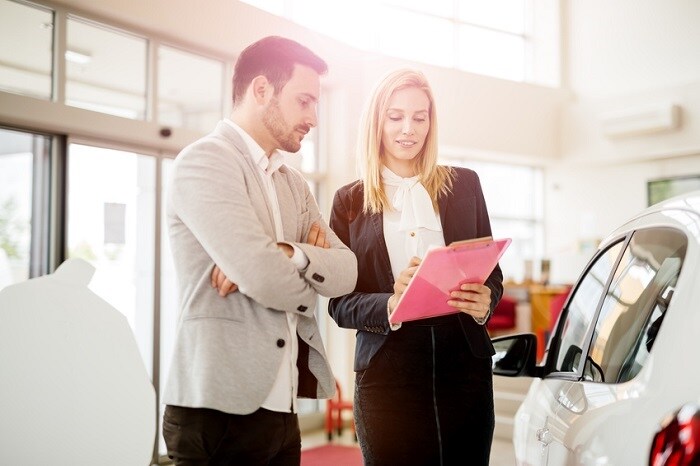 If you are thinking about buying a new vehicle like a 2019 Jeep® Cherokee at Crown Dodge Chrysler Jeep RAM, you've probably heard tips from friends, family and co-workers on how to get the best deal. You will find that advice is plentiful but take caution as some of the friendly guidance may be outdated or simply incorrect.
Some of the most common car-buying myths deal with financing. Many people will tell you to never finance at the dealer. While it's true you should keep your financing options open and do your research, it's also true that you could very well get a better deal at the dealership. The reason is that dealerships often have access to more banks, which means there is a greater chance of getting lower interest rates, depending on your credit.
Whether you are looking at our new RAM trucks or a used Jeep SUV for sale, our finance staff is here to help you find the best deal possible.
Another one of the myths we hear at Crown Dodge Chrysler Jeep RAM is that you shouldn't tell the dealer you have a trade-in. In fact, this one is so common it is known as parachuting the trade. The reasoning is that the salesperson won't be tempted to shave the margin off your trade-in to make up for the deal you are getting on the new car.
What this tactic actually does is delay the car-buying process as dealers will have to stop the negotiations in order to inspect and value the trade-in. This can be frustrating to all parties and is unlikely to get you a better deal. Instead of parachuting the trade, you should know the value of your trade-in and the number you are willing to accept.
At Crown Dodge Chrysler Jeep RAM, our knowledgeable staff will treat you with respect. Stop by today and see why we are a trusted dealership serving Santa Barbara and surrounding areas.