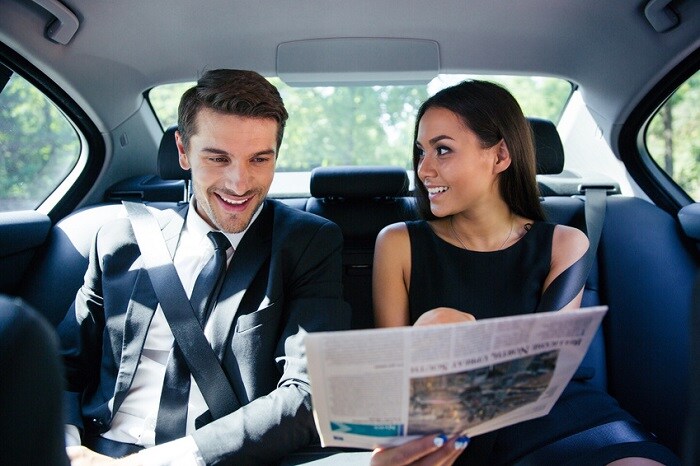 Are you looking to make extra money working for a rideshare company like Uber or Lyft? Would you like to find a vehicle that has plenty of interior space, good gas mileage, and plenty of style? Drive a vehicle your passengers will appreciate by visiting Crown Dodge Chrysler Jeep® RAM in Ventura, CA. We have an incredible inventory of new and used Jeep models for sale that make sense for your rideshare business.
There are many reasons why investing in a Jeep SUV will be good for your bottom line. Your customers, many of whom are used to being cramped due to riding in a smaller sedan, will enjoy the extra space. But you don't have to sacrifice gas mileage for increased cargo room. For example, a new Jeep Compass gets you an impressive 32 mpg highway. If you prefer a used Jeep SUV, you might consider our 2016 Jeep Cherokee Sport, which boasts 31 mpg.
Gas mileage is important, but we also understand you need to stay within your car-buying budget and we're pleased to offer a range of affordable options. In fact, you can get a new, 2019 Jeep Compass for under $20,000 after discount and available rebates.
If you are venturing into the ride-hailing business for the first time, you might have questions regarding vehicle requirements and rideshare insurance. Both Uber and Lyft require seating for at least four passengers. Your vehicle must also be a 2000 or newer for Uber and 2004 newer for Lyft.
Stop by Crown Dodge Chrysler Jeep RAM and find a Jeep vehicle that offers the fuel-efficiency and interior space sought after by rideshare drivers and customers alike. You will also appreciate the iconic Jeep styling. After all, you will be using the vehicle for personal means as well and want a ride that meets your style, safety and performance requirements.